Giving Now
Recently, a nineteen year old client mentioned that she was going to be leaving our Recovery Housing program by end of week. She stated, "whatever happens, happens." Healthy fear, we hope. We have seen young adults and families work hard at their recovery with the assistance of a multitude of evidence-based resources. She has come back to New Directions for support three separate times.
Imagine the wave of emotion that would come over you looking in to her soulful eyes, knowing it may not be safe for her to go home.  Humbly this young person has returned again and again. Yet, we are happy to see her, because that means she is still alive, trying.
We have thirteen year old expectant mothers in residential care. Seventeen year old young men challenged with mental health concerns along with substance abuse, while navigating adult responsibilities. We have hundreds of twenty-somethings attending intense group therapy a couple of times a week; many of which still need to secure their high school diplomas.
Today, there is a critical need for our services throughout Greater Cleveland, but our funds are depleted. Heroin. Opiates. Fentanyl. Carfentanil. All of these drugs have become one in the same. Once a PRESCRIPTION, now an ADDICTION. Review the scientific research of this disease, which affects people without bias against anyone regardless of age, gender, or socio-economic status.
Believe me when I say that our client never – ever – imagined that heroin would take over her mind, body and life. Help us to help her not have addiction take her life. Courage, strength and determination are three attributes of every client and family that comes to our door. They are welcomed with utmost compassion and respect.
We urge you to consider supporting our clients and families, to save the lives of those addicted. An unrestricted gift would have substantial impact on our community and their caregivers. Did you know that just $1.00 of funding a day saves our community $12.00 in reduced emergency room visits, hospitalizations, school drop-outs and legal charges?
Make your gift now by clicking HERE for our secure online form. 

Give Later
While we have served over 50,000 young people and families since 1981, the need for our programs remains critical throughout the Greater Cleveland region. Our community is being ravaged by heroin/opioid overdoses at epidemic rates. Many lives have been lost; too many that you may have known.
Every minute that passes is unfavorable to saving these young lives and maintaining the support of their families. A planned gift will provide housing, meals, transportation, education, therapy—and community—to many clients well into the future. Your gift will impact many generations faced with addictions of new substances of abuse.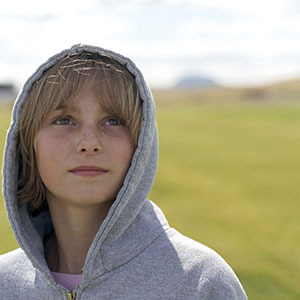 Perhaps you can relate to our clients, whether with personal sobriety, or that of a friend. Consider an open discussion with your financial review team aligned with your charitable goals.
Tax Identification Number: 34-1313806
For further discussion contact:
Kristine Frankenberry
Director of Development
(216) 360-4445