WALK – INS WELCOME!
Mon — Fri: 10:00AM — 2:00PM
30800 Chagrin Boulevard
Cleveland, Ohio 44124
This form is not for urgent messages. If this is an emergency, please call 911.
Location
30800 Chagrin Boulevard  Cleveland, Ohio  44124
Work With Us
Interested in joining our team of professionals? Please visit our Career Search to review available opportunities and complete an online application. For further questions, please contact Human Resources at 216.591.0324.
Online Bill Pay
Our team at New Directions understands that everyone has busy lives and schedules. Our Online Bill Pay option is a convenient, quick and easy way for online bill management. For your convenience, we offer easy payment options:
Pay online with your credit/debit card or checking account.
Save the cost and hassle of buying envelopes and stamps.
Email receipt available.
Avoid late payments.
Secure solution to manage and pay bills on-line.
Your payment will be posted to your account within one to three business days of the transaction. There is no charge to our families for making a payment online. All personal information is protected and encrypted.
To set up a payment plan, or discuss your account, please contact our Billing Department at (216) 591-0324.
Financial Support
If you need help in paying for our services, apply with Prosper HealthCare Lending, a financing company in the behavioral health field.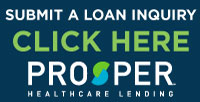 Prosper Healthcare Lending is the premier financing company in the healthcare industry. With over $3 Billion borrowed and over 250,000 people empowered, this is a name and a program you can trust.
Here are some of the benefits you'll receive with a loan from Prosper HealthCare Lending:
Immediate decisions without affecting your credit!
Longer terms for lower monthly payments
No collateral required
No prepayment penalties
Fast & easy loan inquiry process
100% Confidential
Intake and Assessment Forms
We encourage you to download and review the two Intake and Assessment Forms for further information as a referral, or as a client.